Asking the right questions?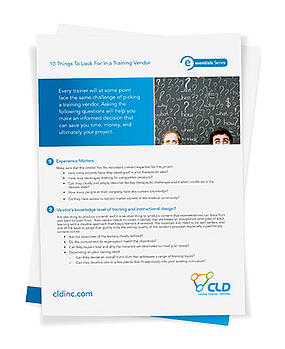 Don't assume. Make an informed decision.Your project and reputation are on the line. Let us help you ask the right questions of us or any training vendor.
A few examples:
How many projects have they developed in your therapeutic area?

Can they develop one or a few pieces that fit seamlessly into your existing curriculum?

Will their solution work not only now, but in the future?

Do they develop all the components in-house?
Share this resource with others!